Friends, Aquarius Planets and the 2021-2023 Cycle
If you were born with a stellium in Aquarius (more than three factors) then you are unusually Aquarian, no matter what your Sun Sign happens to be. You are most affected by the tests of old friendships which have been taking place since The Great Conjunction in Aquarius last Christmas, 2020.
Even if you only have up to three Aquarius factors, the chances are still high that either Jupiter or Saturn has hit your house of old and new friends, groups, clubs, teams and communities.
Losing Friends With Saturn in Aquarius
It is not unusual to give friends up, or be parted from them, or have them give you up – when Saturn is in Aquarius in your Eleventh House. This is the chart sector which rules allies, amigos and sisterhood and brotherhood. It is really about the community – usually local – but it can be online. Saturn is an ancient symbol of self-sabotage and it is common to see even the oldest friends get in their own way (or wipe out their own chances as your friend) when Saturn passes through. The cycle is very slow, and Jupiter passes along the way. In fact, July-December 2021 is also time for Jupiter repair work if this has happened to you. For all that Saturn produces the self-sabotaging friend, so does Jupiter give opportunities for improvements.
Aquarius – All Colours, All Stripes
If you are true to your Aquarius chart signature then you will have a wide spread of friends in your social life, even if it is only on Twitter or Pinterest, Meetups or YouTube. Aquarius rules people pooling resources from all walks of life. This is an ancient association with the sign, going back to the Romans. Of course, Roman society welcomed everybody equally, and the communal baths were genuinely for the whole community.
In the 21st century we update this way of thinking about the zodiac sign Aquarius, to embrace (say), gay, straight, lesbian friendships and social contacts. In fact, there is an entire generation on the planet now, born with Uranus or Neptune in Aquarius, the sign which rules 'all of us' rather than separated classes, genders, races, sexual preferences and so on. They call this generation Millennials.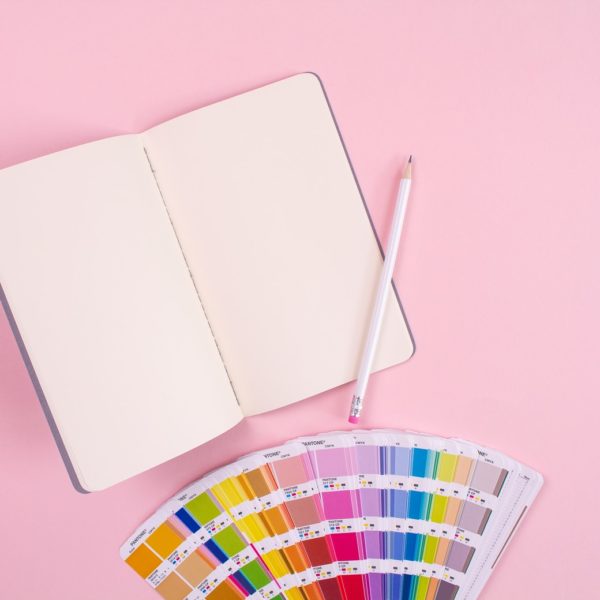 Jupiter and Saturn in Aquarius
The Great Conjunction of Jupiter and Saturn in Aquarius, last December 2020, began a rare cycle which will ultimately transform your social life, social media, social circle and group commitments, starting in a slow way in 2021, 2022 and then becoming extremely powerful (life-changing) from 2023.
Of course the pandemic has had a huge impact on friendships, because it has become so highly-charged and political. We are seeing friends part company because some are pro-vaccine and some are anti-vaccine. (The simple truth is, the former group fears the latter group in a social situation for the very practical reason that they feel they are at risk).
Then, there are the age-old questions about values. We are in the same cycle as the last war, when economic stresses and strains put personal values on the line. Friends are differing on tricky questions about money lent, or money saved, or purely business matters. This is the Uranus in Taurus cycle, which for a high percentage of people with Aquarius factors, will be creating a square. (Transiting Uranus, the planet of sudden change, is 'square' or at a sharp angle to natal Aquarius planets, asteroids, points, angles and so on.)
Beyond money there are more material questions about 'I want/I possess/I have/I own' which are typical of Taurus and when we see these squares in the heavens, you may find friends part company over dramatically different opinions about holidays; vacations; work; play. How are you to live (and still feel alive) in a pandemic and how well does that agree with others' values? Perhaps it hasn't. You may be experiencing Saturn in conjunction with your Aquarius factors, if so. This can only happen every 28 or 29 years and it is a serious test even of the most solid friendship.
Using the Jupiter in Aquarius Cycle
Jupiter is not in Aquarius forever. He returns to the sign of friendship and community in late July 2021 and then departs again near Christmas 2021, so you really only have August-December to use the opportunities to make things better. In fact, this Jupiter-Saturn cycle is of a very particular type, because in astrology, Saturn brings the heavy obstacles and hard psychological and emotional facts. Jupiter always follows with breakthroughs, solutions and sweeping change, which turns something very difficult into something deeply satisfying.
Saturn in Aquarius in 2022, Pluto in Aquarius in 2023
I mentioned the separated friendships of the pandemic earlier. This is also geographical separation of course, beyond the separation that comes when people disagree about vaccines, or masks, or the choice to fly into known COVID-19 trouble spots.
Some people have been stranded by border controls that have parted them indefinitely. In India for example, or in America. This is also typical of Saturn in Aquarius.
The Saturn transit continues in 2022 and it is useful to remember that this planet is associated with tests and trials of what/who is worth it, long-term, and what/who is possibly not relevant to your future. I mention the future, because the slow-moving planet Pluto enters Aquarius after 2023 and will be there for many years.
There will be a change in the balance of power with friends from that point, if you have Aquarius factors. The controls will be shared differently between you, for whatever reason. That is two or three years away as I publish this astrology feature in July 2021 but it is worth knowing. Beyond 2030 there will be a completely different social landscape for you.
Dealing With Saturn in Aquarius
If you do experience Saturn in conjunction with your Aquarius factors as he passes through (and if you have factors in the first 11 degrees of the sign, you will already know what I am talking about) then life can feel heavy, flat, serious, hard work. This is absolutely normal on this transit.
A classic example would be having to start all over again in a new place, with no friends, and slim pickings socially as there are tight restrictions on indoor gatherings. Another very common outcome is the loss of closeness and trust with friends who seem to undergo a change in personality. Why is this so? Sometimes because the pressure of the shifting global economy, the new work realities, children at home and particularly financial obstacles – will change people. They are not the friends you knew when times were easier, and life was normal.
Aquarius rules bands (below) and also music festivals, because it is so much about the group. It also rules grass roots movements, and organisations like Greenpeace and Sea Shepherd. In the new Age of Aquarius, with three planets chasing each other through that sign, we have to rethink how we are going to be together – apart. Some parts of the music industry are already experimenting with that, trying hybrid gatherings of very few people, socially distanced, outdoors with live stream.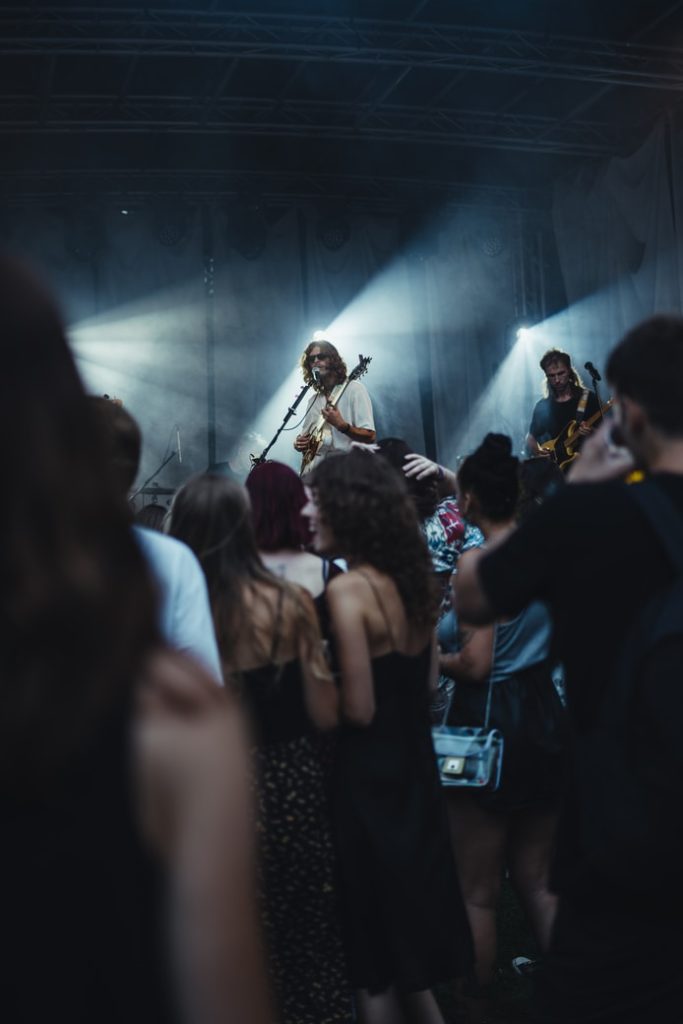 This Too Shall Pass
Because Pluto follows Saturn, this is really quite a long story in your life and 2021, 2022 and 2023 must be read all of a piece. It may feel like you are on a journey, changing lanes. You adjust and adapt as people go out of your life. I'm aware that the very high casualty rate of COVID-19 also means some of you reading this will have lost friends to the illness. This in turn affects the whole social circle, if you were both connected to like-minded people.
Sport is ruled by Aquarius, which is the sign to associate with teams. This is why we have seen so many outbreaks in football, cricket, baseball – and now the Olympics in Japan. Saturn in Aquarius is back after three decades away, to test team spirit and fan loyalty. To test the entire sporting business, in fact.
Yet, this too shall pass. What we are going to see with sport, but also with your own social life and group gatherings, is a classic Pluto transformation. Saturn is the obstacle course of 2022. Pluto replace the obstacle course with a new road. As you go out of 2023 and into 2024 you will realise what has happened is an unforgettable replacement of what was.
Letting the Past Go
It is really important to remember that Saturn in Aquarius, Uranus in Taurus (square your Aquarius factors), Jupiter in Aquarius and then Pluto in the same sign, suggest letting go. These are fixed signs, and so you may be rather fixed. Fairly stubborn about admitting things have changed and releasing what was, or who was.
This is the case if you have Aquarius, Taurus, Leo, Scorpio factors in abundance. A quick look at your personal birth chart will show you. If you are dominated by fixed signs, then you are glued to yesterday. You may be glued to people (friends, groups) which quite honestly are like the first layers of wallpaper in an old house.
The presence of the triple transit in Aquarius is like a necessary renovation. Why necessary? Because for all that Saturn is associated with pressure and sometimes depressing situations, the end game is always strong and useful. What comes at the end of the cycle (you can time this to 2023 as Pluto starts coming in) is always vital, welcome and new. The sense of a new beginning in your social life, with old friends, with new friends you make – and groups – will be potent in 2023.
It's terribly important to accept 'That was then, this is now' in 2021. You have also changed, as your friends have changed. Perhaps that is also behind the split that so many people are feeling. The pandemic is political. It divides opinion.
The Future of Social Media
The future of social media (ruled by Aquarius) is also dominated by these cycles. Twitter was founded with the idea that 'Birds of a feather flock together.' I am sure you can see how flocks with high-risk COVID-19 behaviour can be dangerous to each other. The time is fast approaching when we not only find out who our friends are – we also discover who we are – by the company we keep. This is so often online, in the 21st century, that there will eventually come a time when people realise specific outbreaks or clusters can be traced back to, say, a Facebook group.
This is the hard truth about Saturn in Aquarius, followed by Pluto from 2023. If you do have Aquarius factors you may well find yourself creating a social world you can trust, because you want to handpick who is in your space (even an outdoor space, like a picnic) and who you cannot afford to have in there. These choices are also typical of these particular transits which have a seriousness about them – they can feel very 'real' – the biggest reality check about social media in years.
Understanding Aquarian Friendship – It's Platonic
You are going to make new friends on this cycle in 2021, and then again from 2023, and come to see the great truth about Aquarius factors in the chart. They are about purely platonic friendship. Friendship for its own sake. No hidden sexual agenda, or even an obvious sexual agenda! This is something that only you, with Aquarius planets, asteroids, points or angles, can actually pull off. Frequently it is only Aquarian types who really understand it. The sense of personal space, boundaries but also – tolerance, shared fun, respect – is something we associate with pooling resources, but also a community swimming pool. By the way – we are going to see a massive global boom in shared swimming spaces as Pluto in Aquarius arrives from 2023.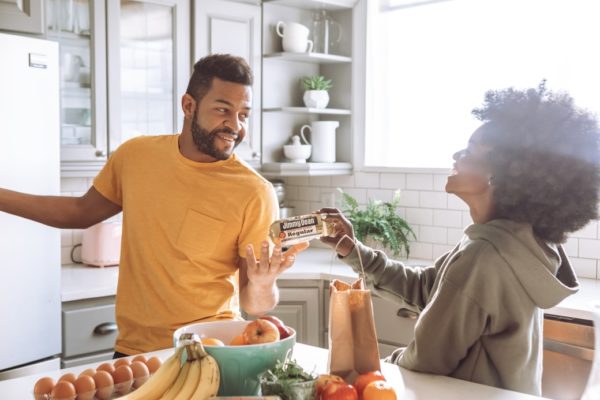 Using Your Aquarius Side
As your Aquarius side becomes more developed, and more important, as you go past 2023 – you may find you are part of a very new global trend. It's community thinking. Of course, if you are strongly Aquarian you are already community-minded and may be involved with a charity, for example, or a cause. Perhaps you have been like this since you were a child in the Brownies or Cubs, for example.
The new world from 2023 is about the UN and WHO and their rebirth. They were not fit for purpose as 2020 began and failed to stop what was a Wuhan, China virus from infecting the whole world. Yet, as we begin to see the Aquarius transits building, and they will trigger the astrological chart of the UN in a major way – we are going to welcome a new world community.
Not the old UN or the old WHO. The astrology suggests something of a radical rebirth! What we will realise is what the epidemiologists and scientists are saying: every country matters. No matter how small or poor a nation is, it must be included in any global strategy, or that is where the next COVID-19 variant will come from.
So, it's 'One for all, and all for one' and Three Musketeers thinking, which is very Aquarian, will be the first thing you notice about the new world from 2023. There will be high hopes for that in 2021 with optimistic Jupiter in Aquarius and some of the solutions we enjoy this year, 2021, will become a firm part of the new planet 2-3 years later.
Zoom and Aquarius Cycles
Of all the new inventions of 2020-2021 which sum up Saturn and Jupiter in Aquarius, it is Zoom which defines the age. Groups of people, separated by the miles, connected by computers, with plenty of space – but a common purpose. There will be competitors to Zoom coming by 2023, but also new improvements to Zoom. If you have Aquarius chart factors you have no doubt been swept along in the Zoom Revolution. The trick with these cycles is to harness new technology to help people power, as it is people power that Aquarius rules. You may well end up being the change you want to see in the world, through this.
Your Questions
If you have questions about your friends, or a particular friendship, and you know your friend (or former friend's ) chart or sign, I can look at the story in your own personal horoscope. Please post your questions in Comments and I will get to as many of them as I can.
All Images Courtesy of Unsplash.com