The Taurus Weather in Astrology
It is unusual to see so many factors in Taurus in the months of May and June, 2021. What does it mean for your usual horoscope and also your personal birth chart?
The long, long Uranus in Taurus cycle (the world economy slowly turns upside-down) is emphasised in May-June 2021 with the Sun in Taurus until May 20th; the New Moon in Taurus on May 11th; Mercury recently in Taurus until May 4th; Venus recently in Taurus until May 9th; Ceres in Taurus from May 9th until July 31st.
You may switch banks. You may cut certain people or organisations out of your business model. You might pursue something entirely new, in terms of income. It's that kind of climate.
What It Means For You – May, June, July 2021
Particularly if your birthday is May 1st-5th, or you live with/are affected by May 1st, 2nd, 3rd, 4th, 5th birthday types (or even organisations 'born' then) you'll be swept up into a revolution. A radical change that offers so much more freedom, space and independence with money or property. It will also be a shock, of sorts. The trick is not to try and hang onto the past.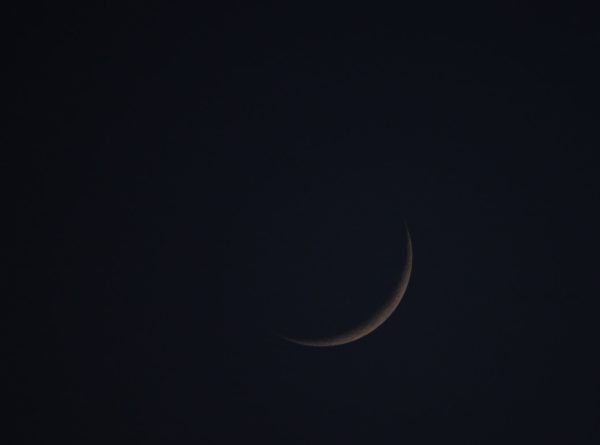 Using Taurus New Moon Week – 2021
The Taurus New Moon on Tuesday the 11th of May 2021 is a good one, falling with the Sun and Moon at 21 Taurus, almost sextile Neptune at 22 Pisces. Not every New Moon in astrology works, but this one does.
That is a nice match between business, charity, property, buying, selling – and the world of religion, spirituality, the psychic, and the psychological. This is why my friend Debbie Frank chose to launch her new astrology book on that New Moon.
If you want to make or save money, say, through the Roman Catholic church; through Tibetan Buddhism; through the Tarot; through therapy – that is a good fresh start. We could also add – dreams, hypnosis, Judaism, Hinduism, counselling, astral travel, the chakras, the aura, mediumship, and psychic astrology.
New Moon – Tuesday, May 11th, 2021
On the same day as this Taurus New Moon, which helps you all week (May 10th to 16th, 2021) something quite rare happens.
We find Mercury at 11 Gemini (which rules the media and the worldwide web; publishing and education) almost in conjunction with the North Node at 10 Gemini. That can only happen every 19 years. So this is a booster signal. I've talked about the financial, property, business or charity angle. Here, we have a rocket under that. And it's digital.
Basically, whatever is online for you, or in the media, in the book world, in education or academia, just before Mercury turns (so May 10th, 11th, 12th, 13th) is part of a fantastic flow pattern. This goes right around the world. It's about selling and saving, but it's also about the mystical or metaphysical; the psychological or psychic.
Add the Gemini factors in and you have something that will work really well online; on television; in the newspapers; in book form. You will see a great many launches, relaunches, announcements and big moments connecting business and media; charity and publishing; banking and the worldwide web; education and corporations.
True Predictions About Taurus Weather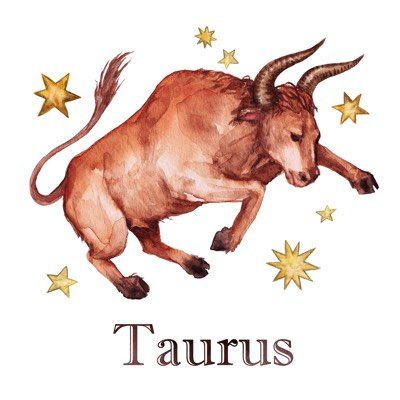 The Taurus weather has been with us since May 2018 in extreme form, changing the world economy. Here are some old predictions to show you what we are living with in 2021 – and actually, right up until 2026.
Taurus is about world trade and global business. This is an old prediction about Great Britain made back on April 4th, 2017 – adopting a Swiss model after Brexit.
The Express proved astrology right on April 13th 2021, so my forecast of a Swiss-style Brexit looked about four years into the future. Radically different trade between countries is just one example of the Taurus weather. You can take advantage of it, if you know the astrology rules. Britain's now in a different space. Knowing that, ahead of time, will have helped you – I hope.
How Your Sign is Affected by Taurus Weather
Beyond the actual economic shifts with things like Brexit, each sign has its own solar forecast. The knock-on effect of the replacement world economy (since the virus, which I also saw in 2019 with the China horoscope)
Aries – Pioneers the new one-world digital currency in crowdfunded business and the new banking, using social media power.
Taurus – Relaunches with a radically different look, reshaped body and redesigned face or hair, switching names or titles too.
Gemini – Therapy, counselling, psychics or psychologists completely change Gemini from the inside out, delving into secrets.
Cancer – Brand new friends replace the old social media crowd and an important cause or political goal is achieved with pals.
Leo – An alternative second career to replace or run alongside the old job, using the latest in cutting-edge technology.
Virgo – Emigration or relocation in another region that feels foreign, or a genuinely far-flung location, with a new start in life.
Libra – A sweeping rethink of house, apartment, investment, banking and borrowing sets you free and liberates you from debt.
Scorpio – Separation in a rocky partnership? New no-rules rules for a marriage? How about a new lover who makes jaws drop?
Sagittarius – A complete rethink of food and drink, going vegan to carnivore or vice versa and a revamped working life.
Capricorn – Babies, children, stepchildren, adopted children, work interns, godchildren, young relatives – spell a revolution.
Aquarius – You will be the first to join the internet rebellion and revolution and will be an early adopter of the new technology.
Pisces – Freedom from debt, borrowing and credit is coming if you want it and are prepared to experiment with 'new banking.'
What to Watch Until April 26th, 2026
Uranus in Taurus May 15th, 2018 to April 26th, 2026 has already delivered these three stand-out examples of the cycle, but there will be more. Uranus in Taurus translates as 'freedom for cows' and so fake meat is at the top of the list. The world economy is based on fossil fuel cars and paper/metal money in 2021. By 2026, it really won't be!
Fake Meat – In April 2019, Burger King introduced the new fake meat burger – The Impossible Whopper. They were followed by Kentucky Fried Chicken and Kelloggs.
Electric Cars – Volkswagen, BMW, Ford, Mercedes and Toyota all plan to launch electric car ranges by 2025: one year before the Uranus in Taurus cycle ends.
Cryptocurrency – On the 5th of April 2021, the total market cap of cryptocurrency surpassed USD$2 trillion for the first time.

Borrowing is so 20th Century
As this goes online on May 11th, 2021, the government borrowing around the world (taking it all today against a mythical future) is in trillions of dollars. Trillions. This has been a way of life for an entire generation born with Neptune in Scorpio, who are now running the world. Neptune is fantasy.
Banks that rely on bubbles of bubbles (particularly property) will experience several years of shock as borrowers default. The Uranus-Neptune oppositions to come, particularly for heavy borrowers, will burst the bubbles. Try to make it the smallest pop you possibly can. Not a big bang.
Do You Have Taurus Factors?
If you have Taurus factors in your personal birth chart, or you know that your partner, family members or friends do – then the years below bring a radical change. This goes beyond COVID-19. It's also about the end of the European Union as we knew it. The crisis in India.
Taurus is about values. What you will and will not sell your soul for. Who or what you consider to be so precious, it is priceless. When Uranus makes its rare conjunction (line-up) right on anything in Taurus, in the Second House of your natal chart (or somebody else's natal chart) it's a revolution.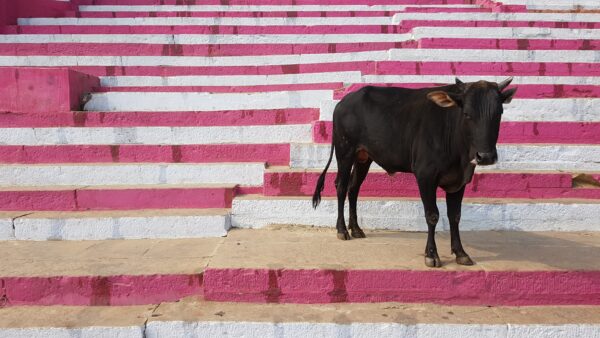 Your Taurus Factors 6-29 Degrees
Check below for the degree (number) of your Taurus placement, to find out which years Uranus will form conjunction. If you have Taurus factors 1-5 then you have already experienced the revolution. You have heard 'No!' or said it to others, and there has been what I call The Rejection Dance that leads to new independence. New freedom. Liberty and liberation. It can feel confronting at the time. Even – a shock. Later on, you realise you were being kept 'safe' by this cycle which pulls you out of situations that would have trapped you, long-term.
2021: Uranus in Taurus will move through 6, 7, 8, 9, 10, 11, 12, 13, 14 degrees of Taurus. If you have planets at these degrees of the above signs then you will have a direct Uranus in Taurus transit this year.
2022: Uranus in Taurus will move through 10, 11, 12, 13, 14, 15, 16, 17, 18 degrees of Taurus. If you have planets at these degrees of the above signs then you will have a direct Uranus in Taurus transit this year.
2023: Uranus in Taurus will move through 14, 15, 16, 17, 18, 19, 20, 21, 22, 23 degrees of Taurus. If you have planets at these degrees of the above signs then you will have a direct Uranus in Taurus transit this year.
2024: Uranus in Taurus will move through 19, 20, 21, 22, 23, 24, 25, 26, 27 degrees of Taurus. If you have planets at these degrees of the above signs then you will have a direct Uranus in Taurus transit this year.
2025: Uranus in Taurus will move through 23, 24, 25, 26, 27, 28, 29 degrees of Taurus. If you have planets at these degrees of the above signs then you will have a direct Uranus in Taurus transit this year. (This is the year Uranus starts to transition into Gemini and a whole new cycle.)
2026: Uranus in Taurus will move through 26, 27, 29 degrees of Taurus. If you have planets at these degrees of the above signs then you will have a direct Uranus in Taurus transit this year.
Rebellion and Rejection
You may say a firm 'No!' to anything or anybody that does not agree with your values, as Uranus comes by. So, you might reject a business you feel is unethical. Your life budget is ruled by Taurus. So, what you'll sell out for – and what you never will. Taurus is about the spiritual values that are not on sale in a catalogue. So, during Taurus Weather, you or the people you know (especially those of you with Taurus chart factors) will be making huge decisions about what cash cannot pay for. That might include dignity, self-respect, self-worth, freedom, independence and so on. Tip: Whatever is in Taurus in the Second House of your natal chart, shows your values.
You can also reject in Taurus Weather (in a softer way) ideas about houses, apartments, banks, charities and so on, that you feel are too traditional. Too conservative. So, for example, you might turn away from hiring a builder to renovate your home, and learn how to do it yourself. Or, you may find yourself rejected! You might have the best bargain or offer in the world, but if the hirer or buyer is wrong for you, you will hear 'No' in Taurus weather.
Already Old – Electric Cars and Cryptocurrency
You don't even have to be an astrologer to know that Uranus (new inventions) in Taurus (products, currency) blessed the electric car and Bitcoin, along with other cryptocurrencies, as early as May 2018, when the cycle began.
In 2021 it's already looking very familiar, although I'd wager that you still don't own a Tesla car and bank only with cryptocurrency. What is coming by 2026 is even more radical than that. I keep hearing the phrase 'Build back better.' This is far too mild for Uranus in Taurus. What happens 2021-2026 is the end of the global economic system as we knew it. We are not building back, we are walking away and starting again.
The Scorpio Factor Challenge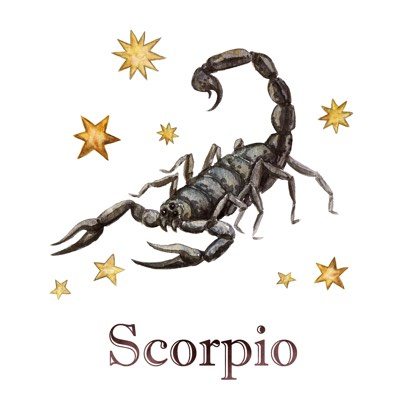 How to be grounded, financially, but 'bendy' enough to move quickly to adapt, adjust, pivot and spin with radically changing times. That's your challenge, if you have anything at all in Scorpio at the relevant degrees. I'm sure you suspect that borrowing huge sums of money is not the way, in such a volatile, unpredictable cycle.
You are correct and unfortunately, politicians (as well as companies and people) fantasising about money that is not really there – and the rest – will result in a year-by-year reality check, until 2026.
Your Scorpio Factors at 6-29 Degrees
Transiting Uranus will oppose your Scorpio factors in the Eighth House of sex, death, money and property, between 2021 and 2026, depending on the degree (number) of your Scorpio planets, points, asteroids, or angles. Billions of us have the outer planets: Jupiter, Saturn, Uranus himself, Neptune and Pluto in Scorpio. That is why the whole planet is undergoing a long, slow, shock to the economic system – and has been, since 2018. Did you ever think Bill and Melinda Gates would break up? There you go. He's a Scorpio.
At 6-14 Degrees – 2021: Uranus in Taurus will move through 6, 7, 8, 9, 10, 11, 12, 13, 14 degrees of Taurus. If you have Scorpio factors at these degrees of the above signs then you will have a direct Uranus in Taurus opposition this year.
At 12-18 Degrees – 2022: Uranus in Taurus will move through 10, 11, 12, 13, 14, 15, 16, 17, 18 degrees of Taurus. If you Scorpio factors at these degrees of the above signs then you will have a direct Uranus in Taurus opposition this year.
At 14-23 Degrees – 2023: Uranus in Taurus will move through 14, 15, 16, 17, 18, 19, 20, 21, 22, 23 degrees of Taurus. If you have Scorpio factors at these degrees of the above signs then you will have a direct Uranus in Taurus opposition this year.
At 19-27 Degrees – 2024: Uranus in Taurus will move through 19, 20, 21, 22, 23, 24, 25, 26, 27 degrees of Taurus. If you have Scorpio factors at these degrees of the above signs then you will have a direct Uranus in Taurus opposition this year.
At 23-29 Degrees – 2025: Uranus in Taurus will move through 23, 24, 25, 26, 27, 28, 29 degrees of Taurus. If you have Scorpio factors at these degrees of the above signs then you will have a direct Uranus in Taurus opposition this year. (This is the year Uranus starts to transition into Gemini and a whole new cycle.)
At 26-29 Degrees – 2026: Uranus in Taurus will move through 26, 27, 29 degrees of Taurus. If you have Scorpio factors at these degrees of the above signs then you will have a direct Uranus in Taurus opposition this year.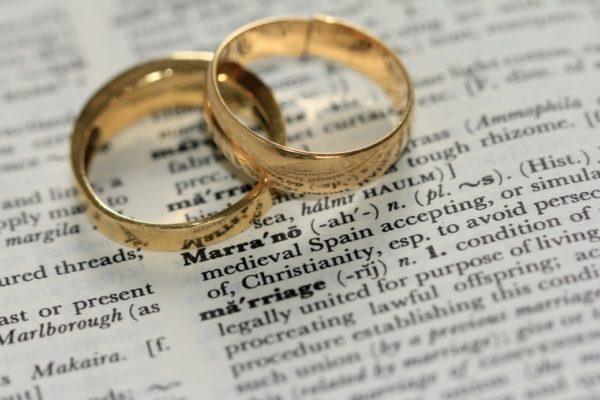 Marriage and Mortgage
Commonly associated with marriage and mortgage, or the family inheritance, Scorpio at its darkest is about Jeffrey Epstein and Ghislaine Maxwell, and their combination of sex and money. (And that is going to blow up, so don't think it's gone away.)
For most people, though, this Uranus opposition (to whatever you have in Scorpio) is about the contents of your own will, but also the contents of any inheritance which names you.
We are talking about shares; jewelery, rare musical or art collectables, land, property, life insurance and cash deposits.
Uranus is about shock and can feel like an electrical current. An opposition is about what cannot be reconciled within you, or easily compromised, outside you. So, for example, you may find that the value of your pension or superannuation drops temporarily. The impact of Robin Hood or Bitcoin on the economy has an effect on your banking. It's really on that level. Sometimes the shock is a marriage breaking up.
The best thing to do is to get yourself into a flexible position. I was talking to Scorpio Debbie Frank about this. Try not to get too deeply entrenched in what you assume is 'safe' or permanent, predictable and secure. Uranus in Taurus in opposition to anything in Scorpio in the Eighth House of your natal chart will challenge that. Meeting change, with change, is the biggest challenge of Taurus weather until 2026. Your entire life budget (in the most intensely personal way, with family or marriage, for example) may have to be recalculated.
Remembering Rationing and Supply Shortages
As we go through the Taurus Weather, just with one planet – Uranus – we find our world economy is absolutely challenged to change. We began with Uranus in Taurus from May 15th 2018 to November 6th 2018, which is when Her Majesty the Queen passed The Magnitsky Amendment to the Money Laundering Act in the United Kingdom. That is significant and will bring drama, in stages, until 2026 for countries including Russia.
At around the same time the HSBC began using blockchain. Then, from March 6th, 2019 to July 7th, 2025 and again November 8th, 2025 to April 26th, 2026 we see the domino effect from that.
As many professional astrologers have pointed out, this is an echo of the last war and its upheaval with the global economy, along with rationing. Of course, we've already seen rationing, in supermarkets in the year 2020, as the pandemic hit. Well, did you find the shelves empty? Or security guards standing outside the doors?
The Thirties is Back
On June 6th, 1934, Uranus entered Taurus (the sign which rules currency, the economy and banking), remaining there until October 9th. This gives us a good idea of what to expect from this new cycle. And in May-July 2021, in this extreme Taurus weather, you will see the Thirties is back.
Uranus re-entered Taurus on March 27th, 1935 and remained there until August 7th 1941 (the Second World War). There was one final move back into Taurus from October 4th 1941, ending on May 15th 1942. These were the years immediately after the Wall Street Crash, which coincided with the Great Depression – and then the rationing and austerity of the war.
The Taurus Weather of 2021 brings Ceres in Taurus our way, starting in May 2021, so she will go over those old patterns from the war years. Remembering the nations most involved, we're looking at Europe and her debts and credits. This just has to be another carve-up within the E.U. and between European Union countries. Yes, you will be affected – even if you do not live in Europe. You can read more about Ceres here.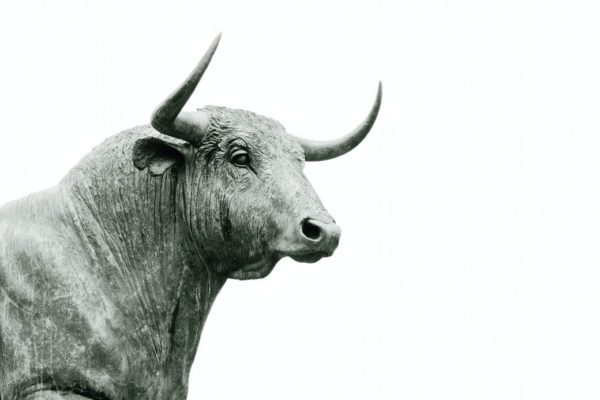 What Works During Taurus Weather?
Being debt-free. Easy to say and very hard to do, but if there is something you can do, to cut down on borrowing from the bank, then do it – Taurus Weather in May-July 2021 is ideal. During the last war, recycling and mending became a normal part of life. 'Make Do and Mend' and 'Dig For Victory' were the slogans that won the war for Britain. Sharing and swapping work. New inventions work: someone like Elon Musk is a good example of a Uranus in Taurus thinker.
Do You Have Virgo Factors at 10-29?
Uranus in Taurus will trine your Virgo factors at 10-29 slowly but surely, by 2026. You will be offered part-time work in exchange for a salary sacrifice, but it will not feel difficult. You will be offered job-sharing and perhaps furloughing. Were you born in the Sixties? Then Uranus will trine Uranus and trine Pluto, from 10 through 29 degrees. That is life-changing. It is lifestyle-altering. It is about putting a price on your health and wellbeing and reconstructing your old life budget. You may take early retirement, for example.
Do You Have Capricorn Factors at 10-29?
You will experience Uranus in Taurus trine your Capricorn factors, at some point from 2021 to 2026 and it will be around a six-month process of total transformation of your career; unpaid work; education. You are ambitious if you have Capricorn factors and want to get to the top, but what happens with the world economy will suddenly enable you to do that in quite a different way. You may find that older colleagues retire early, for example, helping your promotion skyrocket.
Predicted: Skyscrapers and High-Rise Buildings in Crisis
The symbol of capitalism globally is the skyscraper. Uranus in Taurus challenges the system and the buildings are also in crisis. Expect this by 2023 at the latest. And this is CNN on the 15th of January 2021 validating a high-rise tower prediction I made this prediction on April 4th , 2017.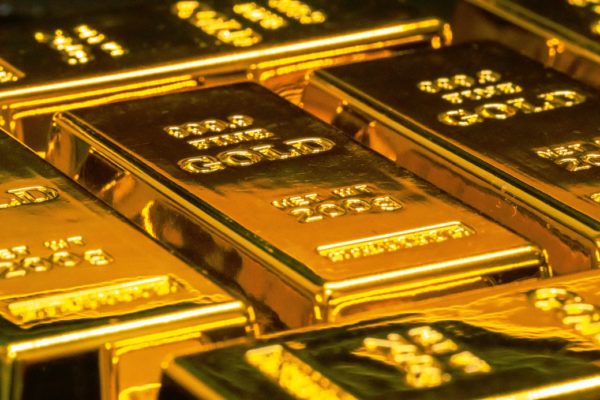 Taurus Weather is About Bullion
Bullion describes gold and silver bars. The word contains 'bull' as the astrologer Sue Tompkins has noted. Bullion originates from Claude de Bullion, a 17th century French Minister of Finance under King Louise XIII.
A bull market is a confident, optimistic, share market trend. A bull thrusts its horns up when it attacks (as opposed to a bear, which swipes its paws down – a bear market is its opposite).
So many of us were born with Jupiter, Saturn, Uranus, Neptune or Pluto in Scorpio that the long transit of Uranus in Taurus 2018-2026 will change our shared destinies. Why? Uranus in Taurus will oppose those Scorpio placements for billions of us. The contents of the legacy we leave others. The legacies left to us. This is the share market as it personally affects us.
Whenever you see cycles like that, you just know that the fundamentals of life – renting, owning property, having a credit card, paying tax, paying a mortgage, having shares, having a pension/superannuation – are going to be transformed.
The transformation will set us free from whatever/whoever restricts us. Uranus transits tend to be confronting, shocking – yet also liberating – and the key to managing them is to keep moving. Stay flexible. Keep adapting. We're all going to invent this new world together. Those are the Uranus rules.
Banks and Uranus in Taurus
Banks are sitting ducks for Uranus in Taurus shocks, changes and challenges. Are you used to seeing the same three or four banks, with very little difference between them, dominate your high street, or the internet? Are you used to the old, creaking, slow banking system – where they have billions in profits and you are kept on hold, through a call centre? By 2026, it's over.
*New community banking based on the trust systems pioneered by eBay and Pozible – and Air BnB.
*One world digital currency that leaves the banks on the margins.
Czechoslovakia and the Taurus Weather
Why I am so interested in talking to you about Czechoslovakia? The chart. This nation and Prague – in its incarnation from the German invasion (when it ceased to exist) – shows Uranus at 14 Taurus. I know this is not a country you may be particularly interested in, and it's certainly not on the front pages as I publish this on May 10th 2021 – but it is going to be.
The chart set for 15th March 1939 at 6.00am in Prague shows the original economic shock when Hitler and the Nazis took over. Now, there is another dramatic episode coming. This is world politics, being pulled right into Czechoslovakia.
The South Node stood at 9 Taurus, during the last war, when the 'new' nation was forced to emerge – so there is karma here, ongoing, for the Czech and German people. It's about to be triggered in 2021.
Russian and Czech relations are worth watching in 2021 as we go through Taurus weather, as is the EU and NATO. This is a rare cycle. It can only happen once in our adult lives.
You may also want to watch China and Czech-Chinese relations.
July 2021 and War Karma
When the transiting North Node goes to 9 Gemini in July 2021, we also see Uranus go to 14 Taurus. The Uranus Return for this particular version of Czechoslovakia is exact.
Serbia, Romania, Bulgaria
What is really interesting about these 9 and 14 degree placements in Taurus in the Czechoslovakia chart, is that they turn up in the charts of Serbia (Neptune 9 Taurus), Romania (Neptune 9 Taurus) and Bulgaria (Neptune 9 Taurus). So again, we are back to war karma and the European Union. Who owes what, spiritually? Who is owed, on a spiritual level? In astrology, this is what the Nodes show.
Well, these patterns show clearly in the charts of Germany (Sun 14 Taurus) and Eire/Ireland (Mercury 14 Taurus). You'll be affected at a distance, or more directly, if you live in those countries. It's an EU domino effect and it will involve China, Russia.
The New York Stock Exchange
Set for May 17th , 1792 at 12.00 LMT in New York, here we find Venus at 5 Taurus, Mercury at 23 Taurus, the Sun at 27 Taurus. The Taurus weather until 2026 absolutely sweeps the NYSE. You would expect it to be heavily Taurean; it is.
In the Thirties, America saw the arrival of the Minimum Wage. Thinking about the last Uranus in Taurus cycle of 1938, we are also considering the $25 million loan by President Roosevelt to the Chinese, angering Japan at the time. In 1939, well into the Uranus in Taurus weather, we also saw sit-down strikes outlawed by the Supreme Court of the United States. In India, Mahatma Gandhi began his protest against British rule in India.
All this has sent a long ripple effect from history, into the future. So here we are in 2021 and America and China are at odds, the American people are vulnerable to the pandemic and in India, a dreadful new variant of the virus is putting the relationship between Britain and India on the line. The big diplomatic shuffles between nations will completely change the world economy.
What The Lenormand Oracle Says
Premium Members have a Lenormand Oracle reading every week and will be familiar with the accuracy of the cards. The card I drew to talk about Uranus in Taurus until 2026, during the YouTube Premiere, was Lady. Take a closer look and you will see a spade. I have reproduced this card at actual size, so you can read it for yourself, and interpret it for yourself – and the world.
The spade is a symbol of gardening in the LADY card. Agriculture. This takes us back to the last time we saw Uranus in Taurus, during the war. Dig for victory. The answer for us, is the land. Farming. The new indoor gardening. New plants, herbs and flowers. This is a huge clue for you, until 2026. And for all of us. The future is not in old-style 20th century shopping of whatever has been churned out in China or India. The future is green.
What To Do. What Not To Do.
The thing about Uranus is, the transits move really fast. Like electricity, which has been associated with Uranus since Roman times. (The old god Uranus gave birth to sheet and forked lightning; the natural origin of electricity). The zig-zag and zap factor is very strong, with your money, house, apartment, valuables and so on – until 2026. So be light on your feet, quick to drop what you were doing and ready to roll.
Don't be that 'back to normal' person who is buying the idea that a jab in the arm (or two jabs) means you can pick up where you left off, before 2020. Uranus in Taurus says 'There is no more normal – just change.' Again, if you think back to the war, it was one rolling year of unpredictable events, after another. Women became breadwinners. Saucepans were recycled. The gardens near Buckingham Palace were dug up for cabbages.
If you have a problem you cannot crack on the Taurus Weather cycle of May-July 2021 and it involves your residence; shares; bank; credit card – and the rest – try the U words. That means the solution will be unlikely, unusual, unconventional, unorthodox, unique, unexpected. It will represent a U-turn from what you might normally do, or what others tend to do!
August 2022 and the World Economy
Something unusual happens on July 31st 2022, until August 10th just over a week later. The North Node moves to 18 Taurus, and forms a conjunction with Uranus at 18 Taurus. That is historic. It is also very much about settling scores, collecting what is due, reckoning up – spiritually.
This affects you, once again, at a distance. The world economy sneezes (with COVID) and you feel it, where you are. We have a Full Moon really close by, at 19 Aquarius, opposite the Sun at 19 Leo, on Friday 12th August, immediately afterwards and that may be the peak. Here we have countries specifically involved in wartime karma – Germany, Japan – pulled into a sudden revolution involving the sharemarkets. The circle will turn, really quickly.
What Works Globally?
Caroline W. Casey, writing in Making the Gods Work for You (Three Rivers Press, 1998) describes Uranus as "Nature's raw, experimental drive." She continues: "Lightning that strikes the circle of habit and turns it into a spiral…Freedom through the loss of the non-essential. (Of course, Uranus often has a different idea from ours of what is essential." She goes on: "Experiment, experiment, experiment."
Watching August 1st and 2nd in 2022
This global financial karma I'm talking about will move swiftly as on Monday the 1st of August and Tuesday the 2nd of August, when Mars is also at 18 Taurus. So it's not just the Full Moon kicking in on 12th August, this unique, unprecedented story about the world economy comes a few days earlier. On Tuesday, August 2nd, Venus is at 18 Cancer, the sign ruling property. Does this pick up your horoscope? What happens nationally or globally then is personal.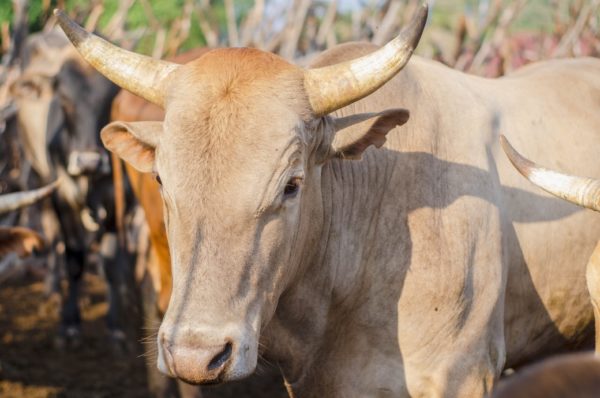 Do You Have a Taurus Stellium?
If you have a Taurus stellium, then you are more affected by the Taurus Weather of 2021 and beyond, than other people. You have a packed Second House, which is about charity, philanthropy, fundraising and also the environment. Conservation and heritage. You do not sell out to the highest bidder. You put a value on what money cannot buy, like donating your time to a good cause, or being generous with people around you.
What happens as Uranus goes through Taurus will result in the last thing you ever expected, coming to pass. Don't be too confronted. That is completely normal. Yet, from this radical change, will come a new beginning. A better way. A more progressive way – to live out your Taurus stellium in the Second House.
Taurus the Bull and You
The last thing you ever expected you would find yourself doing, is the first thing you end up doing, when Uranus in the sign of Taurus the bull, comes by and sticks fast on your chart. The word 'pivot' was much used in 2020, the first year of COVID-19.
Uranus does not move like other planets; it also pivots or spins in an unusual way. Try not to stick your feet in the ground and stubbornly resist change. Taurus can become very stuck. This cycle will be ruthless for people who try to get back to normal. There is no normal. There is only the new world, but you are free to invent it, for yourself and other people. Financially.
Watch The Taurus Weather on YouTube
You can watch this special program on The Taurus Weather now on YouTube.
All images courtesy of Unsplash.com.